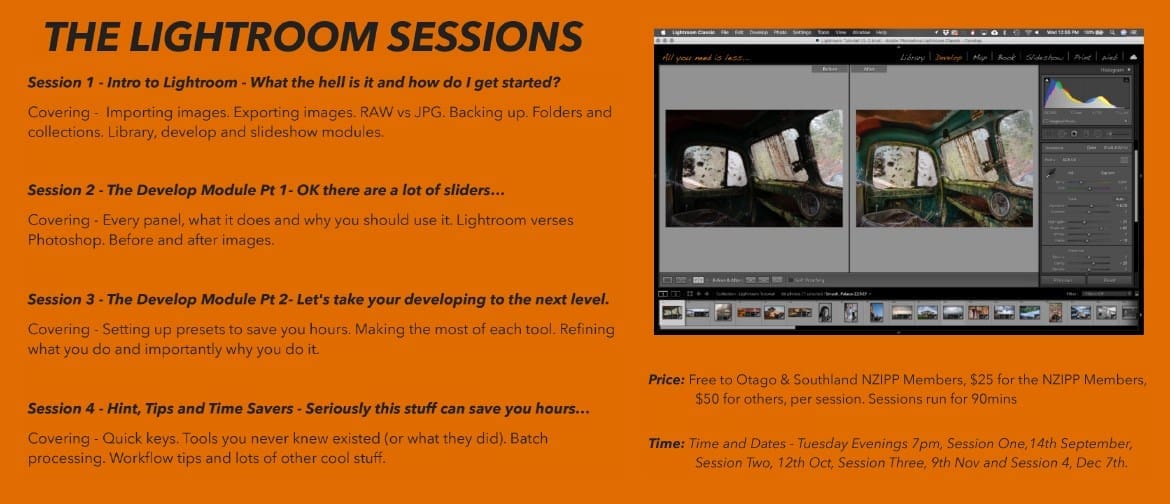 Want to know more about Adobe Lightroom? Join us and get a good understanding of Lightroom processes.
NZIPP Otago Southland are holding Session 2 – The Develop module Pt 1 on Wednesday 20th October 2021 from 7pm via Zoom.
This session will be covering every panel and what it does and why you should use it;
Photoshop vs Lightroom
Before and after images.
This session is held online via zoom. A link to each session will be sent following ticket purchase.
FREE for Otago/ Southland Members
$25.00 for NZIPP members in other regions
$50.00 for Non-members.
Price is per session.