A series of on-going Interviews
by Mike Langford, GM  HF NZIPP, GM F AIPP
This column is dedicated to those who are the building blocks of the NZIPP and who are a part of its history. Through understanding what happened in the institute before many of us were born, is to have a greater understanding of the value it offers us today.
Fay Looney
My start in photography in the 1970s was a little by default, as I was initially employed to sell photography shoots for an Australian school photography company called Photoex but quickly worked out that I could do the photography part of the job as well, so started photographing classes and individuals in the lower North Island as well as the upper South Island.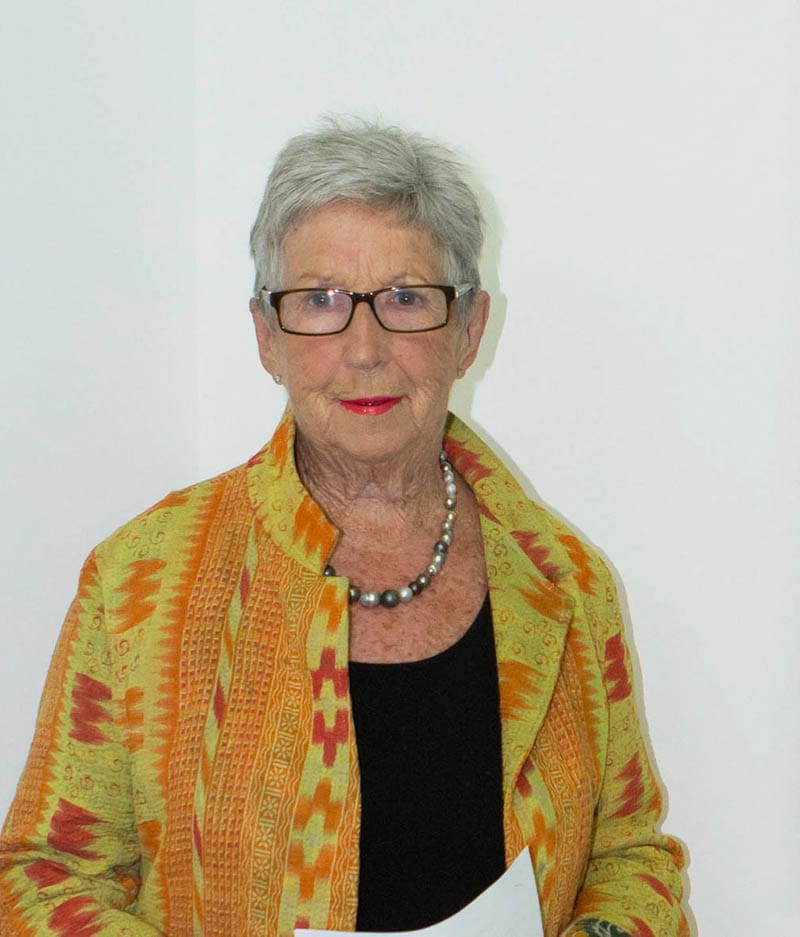 My first shoot for the company was photographing all the schools along the Wanganui River Road. At the start of my photographic career I used a Maymia 645. The aperture was taped to F8 and everything was shot on colour negative film, which was then processed by Charters & Guthrie in New Plymouth.
Even if I must say so myself, I got good at it all and by the 1980s, I decided to go out on my own, doing everything myself and even managed to photograph fifteen hundred boys at the Palmerston North Boys High School in one session. When I started working for myself I did a little bit of everything including weddings portraits and even a bit of commercial work. With the advent of digital I started using PCL in Auckland and with expert advice from Peter Bush, purchased my first Nikon kit.
When I first started working as a professional photographer, I was told that my work wasn't of a high enough standard to become a member of the institute but through a chance meeting with the then NZIPP President, Eddie Gibb, while on my way to an Australian photography conference, I was eventually accepted into the Institute in the mid-eighties. I also meet Nick Servian at that same conference, who became a great friend and mentor. In my first year of entering the NZIPP print awards I managed to achieve two awards and so started to get accepted into what was a very much male dominated profession at that stage. By the mid 1980s I became the Central Districts Chair and then quickly moved on to being a board member of the Institute. In 1994 I was elected as the first female president and along with a very strong team of helpers ran a very successful and highly profitable conference in Queenstown, which gave us the finances to be able to explore many other needs within the industry. We started to fight for the copyright of our images, as at that point the copyright was owned by the commissioner of the work. This group was headed by Craig Horricks and started by addressing a select committee in government. Things learnt from this era continue to strengthen our ownership of imagery if applied correctly, which has benefitted both me and every other photographer in New Zealand since then.
In 199 ? I won wedding photograph of the year as well as champion print for that year. By this stage I had become very good friends with Anne & kel Geddes, (again through a chance meeting in the early days at an Australian photography conference). Just recently while staying with them in New York, I was lucky enough to be introduce by them to my all-time hero – Sebastian Salgado who sat down beside me and even gave me a hug. I was totally beside myself!
In 1999 I published by first Photographic book titled 'First Light' which has sold over sixty thousand copies. I've done five more books since then but none have been as successful as that first one.
Retirement is not a consideration for me. Just today on Facebook a young local photographer working now in Sydney, messaged me and told me I inspired her. I'm not sure how but it made me reflect on the enjoyment I have in watching the successes in another generation of photographers who I feel have a very tough road to travel to achieve financial success.
My focus now is on promoting local and New Zealand art in my refurbished purpose built studio on my property in Oakura, a decision made after the sudden death of my husband two years ago. This is an exciting project which keeps me in touch with young emerging artists, (several who are photographers). This encourages me to push the boundaries a bit with my own work. I print mainly on glass or acrylic now.
It is my hope that in the future, photography returns to a more professionally respected industry in the eyes of the buyer and public. A return to real photography as seen by the creator, embracing a moment in time. It's the ability to reproduce raw emotion from a human connection as seen through the lens.
You must "Be there to understand that".